DO NOT COPY, STEAL, OR CLAIM ANYTHING ON THIS PAGE AND ABOUT STORMWINGS. THIS TRIBE IS MADE BY COPPERWINGZ, IF YOU WANT ONE, ASK ME!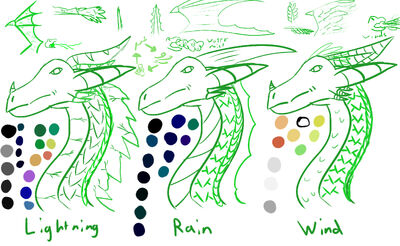 Basic Info:
Tri-Council Rulers: Stormchaser (Lightning) Rainwave (Rain) Flightfighter (Wind)
Location: The highest mountains in Phyrrhia, (In the sky kingdom)
Abilities: Lightning can breath lightning, Rain can blow a wet fog, and wind can blow powerful winds
Basic Description:Slim bodies, long tails, pointed scales
Description for Lightning Stormwings: Lightning charged spine horns, main scales are always darker than underbellies, horns and wings. Two main horns Description for Rain Stormwings: Double webbed spine scales that connect with the wings. One main long horn
Description for Wind Stormwings: Feathered wings and parts of head, two main horns
Abilities and Descriptions
The abilities of a Stromwing depends of what Stormwing it is. Same goes with their appearance.

Lightning Stormwings
Lightning Stormwings can shoot lightning after they charge. This lightning is sorta unreliable because it can scatter away from the actual target. But is a dragon gets hit by a strike of lightning, the lightning will dance around the victims body, then scatters in the air. Dragons say it hurts as much as getting burned by fire. Lightning can blast though a Wind Stormwings's wind breath.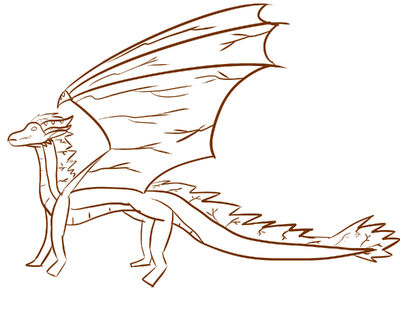 Rain Stormwings
Rain Stormwings can release a cloud of rain and mist. The water in a cloud of mist can hurt a dragon by hitting the dragon's scales hard. The mist can also prevent the dragon from seeing. These clouds of mist stay in the air for a good minute until they evaporate. These water clouds can stop a Lightning Stormwing's lightning from getting though, the cloud of water just absorbs the lightning.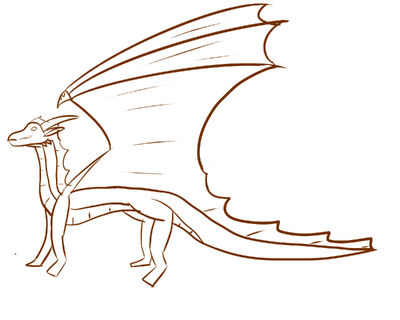 Wind Stormwings
Wind Stormwings can blow a fast moving gust of wind. This wind is so powerful it can throw a flying dragon off balance. The wind can blow away a cloud of Rain Stormwing mist.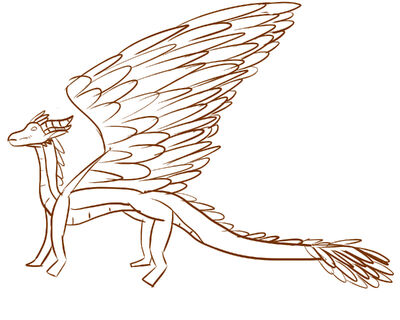 Ad blocker interference detected!
Wikia is a free-to-use site that makes money from advertising. We have a modified experience for viewers using ad blockers

Wikia is not accessible if you've made further modifications. Remove the custom ad blocker rule(s) and the page will load as expected.